BREAKFAST WITH SANTA
Come tell Santa what you want for Christmas and have some breakfast with Ravens Roost 15 on December 13th at Spirits West Country Club. $7 each. Includes breakfast buffet and picture with Santa.
---
FOOTBALL PARTY
Come join RR15 at Spirits West on December 7th to watch the Ravens take on the Dolphins. Only $15 each. Includes food, beer and drinks. Doors open at 12 PM.
---
UPCOMING EVENTS
We are planning a Basket Bingo and an Casino Bus Trip. Stay tuned for more details.
The Annual Council Ocean City trip was great. The parade was awesome. The food was great as always.
---
Check Out the Purple Pride Report on FOX 1370 AM
Don't forget to listen to our own President Bill West on Saturday Mornings at 9 AM.
Give him a call to see if you can stump him or to just talk some football. 410-481-1370.
---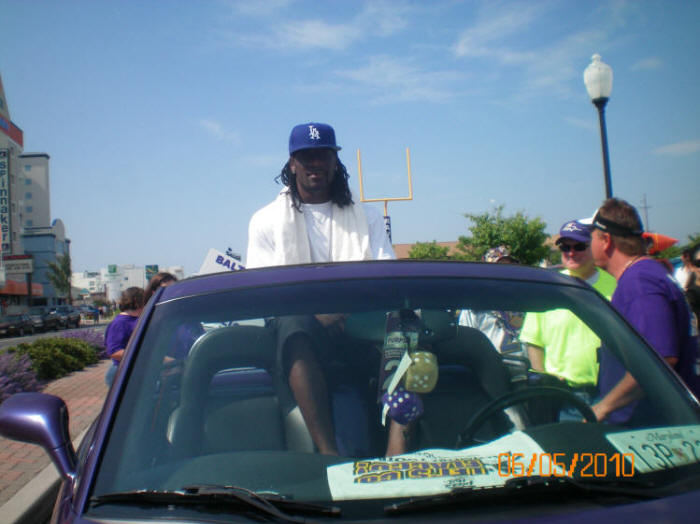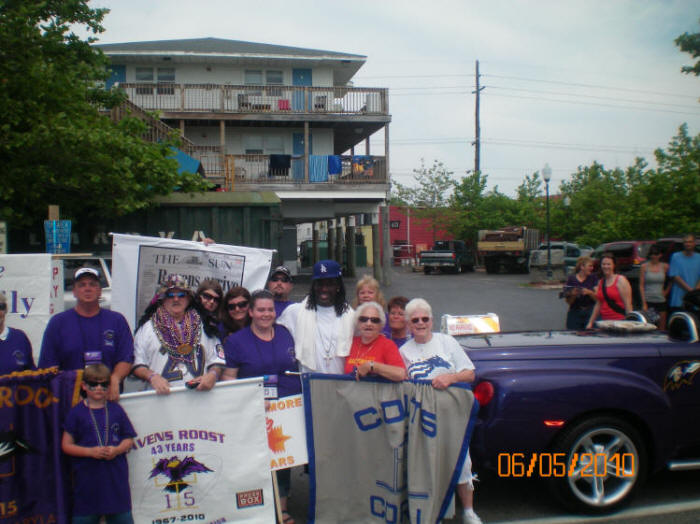 Webb in RR OC Parade
Ladarius Webb road in the Purple SSR with Ravens Roost 15 at this years Parade in OC.
---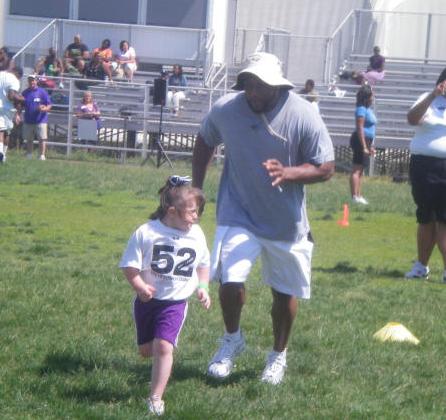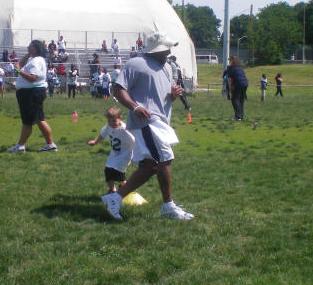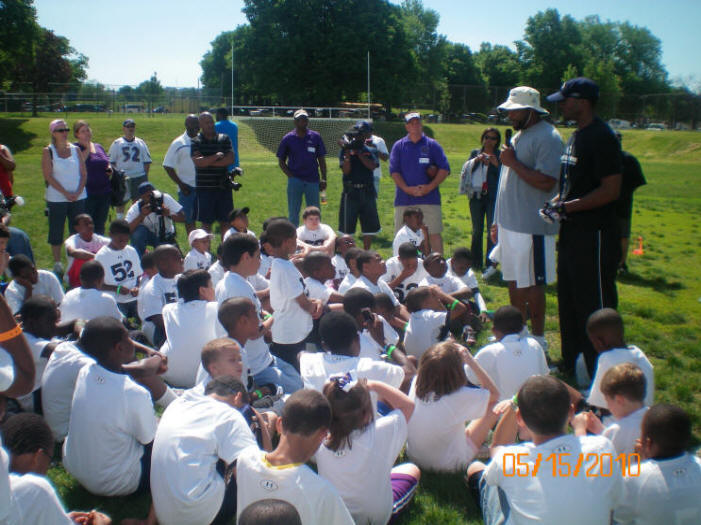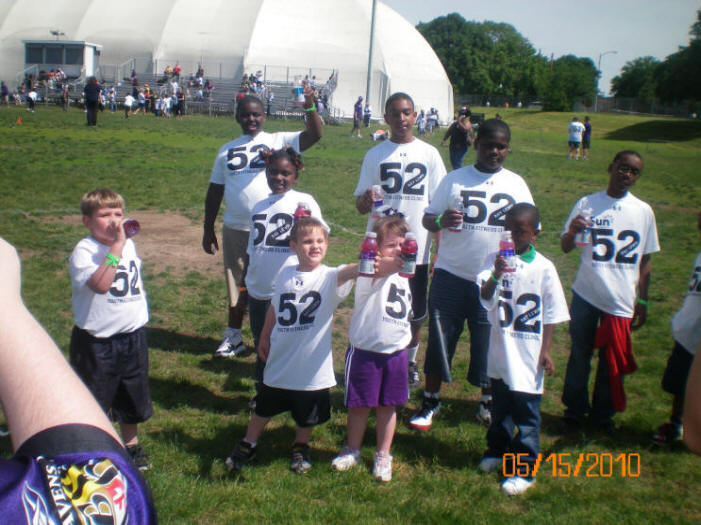 Rays Summer Days 2010
Ray all about the kids, not just football. Over 200 children attended Rays Summer Days Camp this past May.
Rays also helps keep Cyrus, Justice and Damien in shape. GO RAY!!
Ravens Roost 15 has donated over $13000 to Rays Summer Days!!
---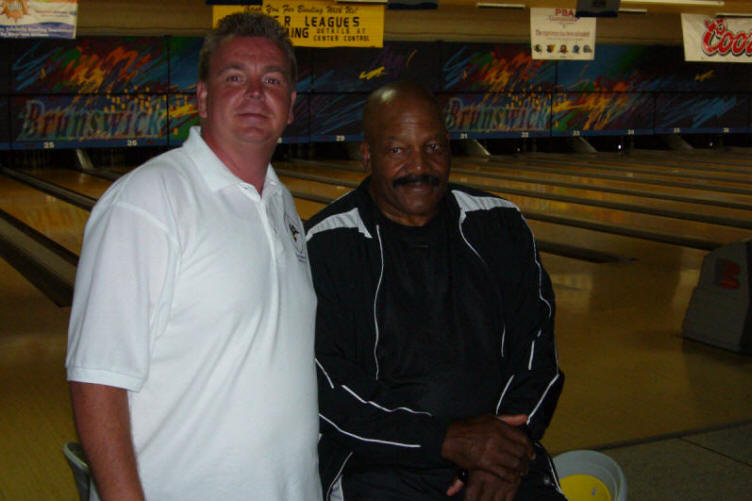 Two Leaders
Roost President Bill West with the legendary Jim Brown at the Celebrity Bowling event this past May.
---
BUILD A HOUSE CAMPAIGN IS ON-GOING
Current projects are located at 608 Luzerne Ave, 407 South Wolfe St, and 511 Chester St. If you would like to donate property or be a part of the campaign please call Bill West at 410-320-3431.
---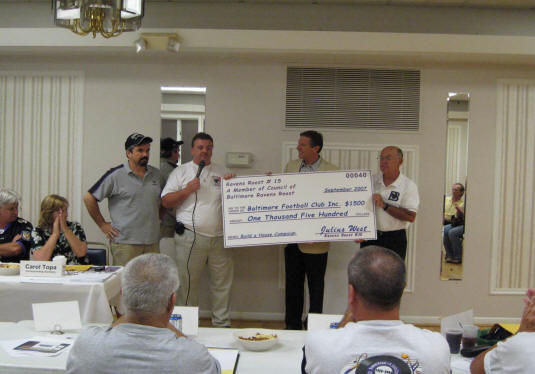 Ravens Roost 15 donated $1,500 for the Baltimore Football Inc.
---
WJZ TV Video of Bill West and Justice

Here's the link to Justice's television debut!

They are at the 40 second mark of the video!!!
---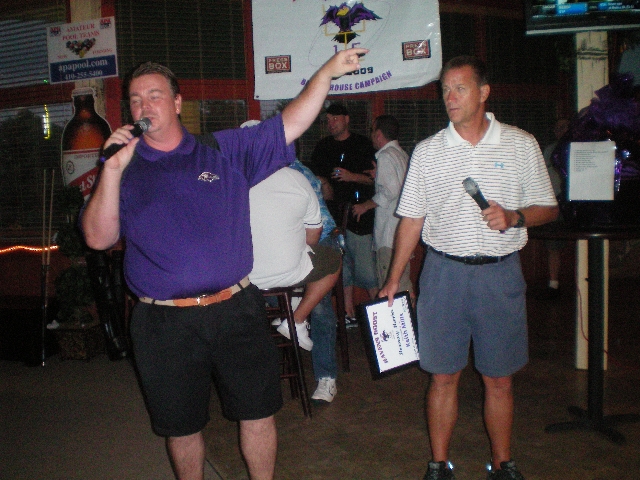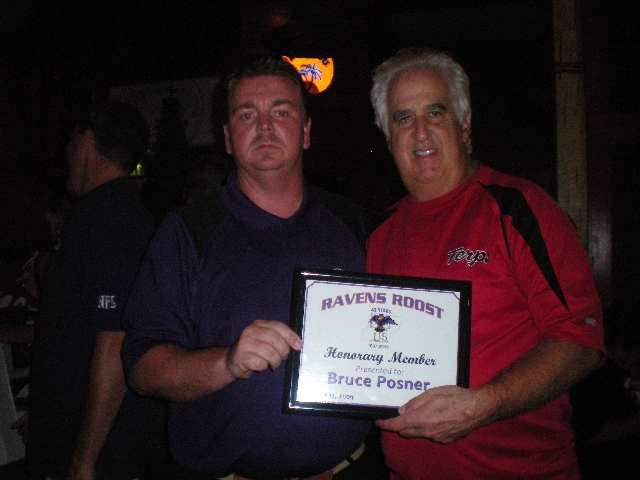 Honorary Members!

Keith Mills and Bruce Posner newest Honorary members of Ravens Roost #15

Bruce is voice of "Terp Talk" and Keith Mills of WBAL Talk Radio.
---